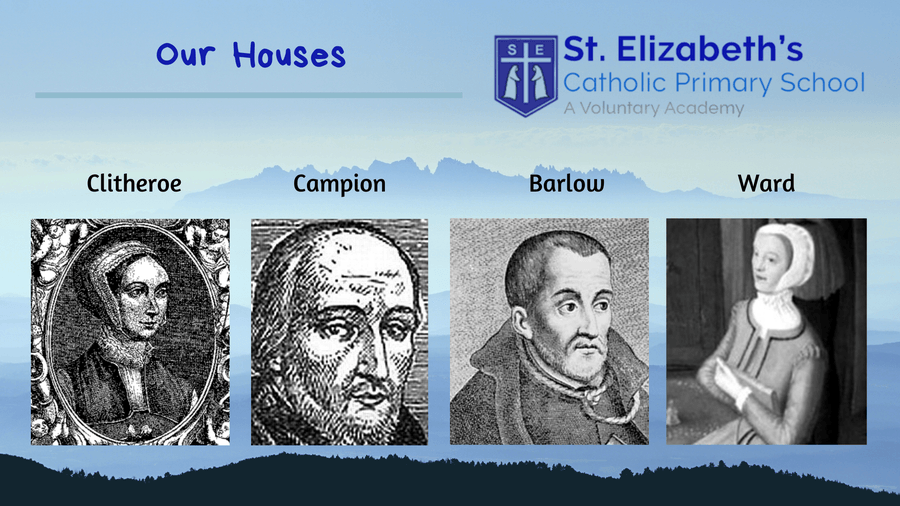 Houses
At St. Elizabeth's we believe in being part of a team, therefore, each child is part of a house team.
The four house teams are:
Campion

Clitheroe

Ward

Barlow
Each day children gain house points (in the form of DOJO points) for their team through their behaviour and work in school. We announce the winning house team at Gold Award each week. Children will be given certificates when their house point scores reach certain milestones like 50, 75 and 100 house points. We wonder which house will win this year...