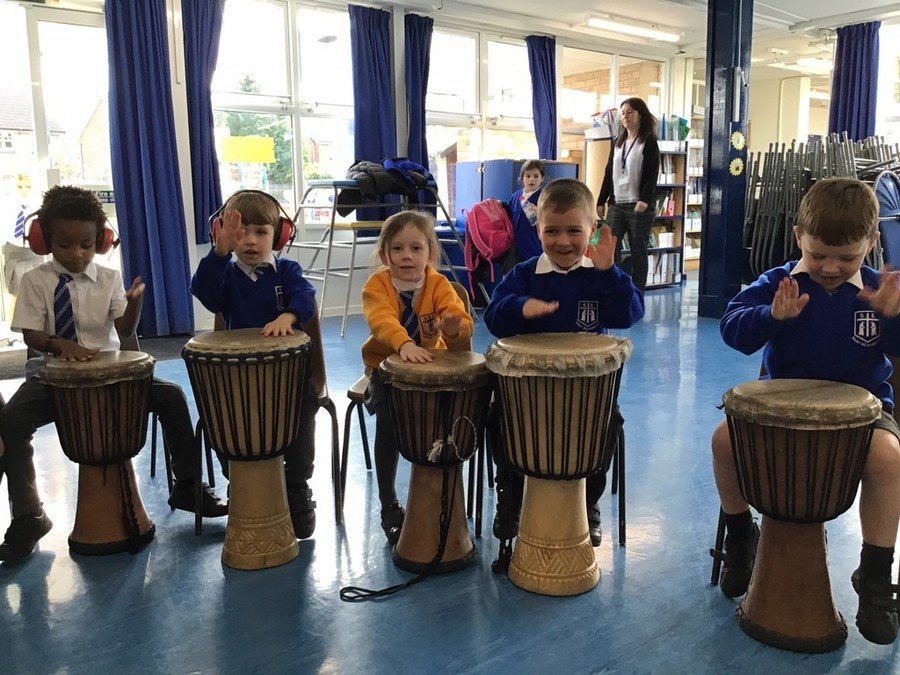 Music
Why is Music important?
Music is a powerful universal language which promotes unity and celebrates difference. It enables us to process and express our emotions and fuels our imagination. Music is important in developing individual skill, discipline, focus and memory. Whether we are singing, playing, or listening, we develop our aural discrimination through Music, which is an important element of communication and literacy too. Singing songs, chants and listening to nursery rhymes are a great starting point in our EYFS.
When is Music taught?
Music is taught on a Wednesday by our specialist teacher Sam Morris. Sam begins working with the children in Year One and introduces a new instrument to play each year. The lessons are for an hour each week and teachers also touch upon Music during their topic lessons. Music is at the heart of our Liturgical celebrations in school in preparation for Christmas and Easter.
How is Music taught?
Our children thoroughly enjoy Music lessons at St Elizabeth's. as they increase their subject knowledge and acquire the key skills to develop musical confidence through active engagement. We celebrate our individual and collective talents in school and we believe all of our children have the opportunity to listen and appraise, participate in fun and engaging music lessons and perform and share their own work.
Who do we learn about in Music?
We learn about a range of famous composers from history, such as Tchaikovsky's Ballet and Bernstein's Mambo. In the Spring term, our Key Stage 2 children have the opportunity to study the history of one of greatest musical cities in the world....Manchester.
What do we learn about in Music?
We learn about different genres of Music like Pop, Rock, Soul, Motown, Folk, Classical, Contemporary as well as Music from around the world. Children explore how Music is created, produced and communicated including through the inter-related dimensions: pitch, duration, dynamics, tempo, timbre, texture, structure and appropriate musical notations.