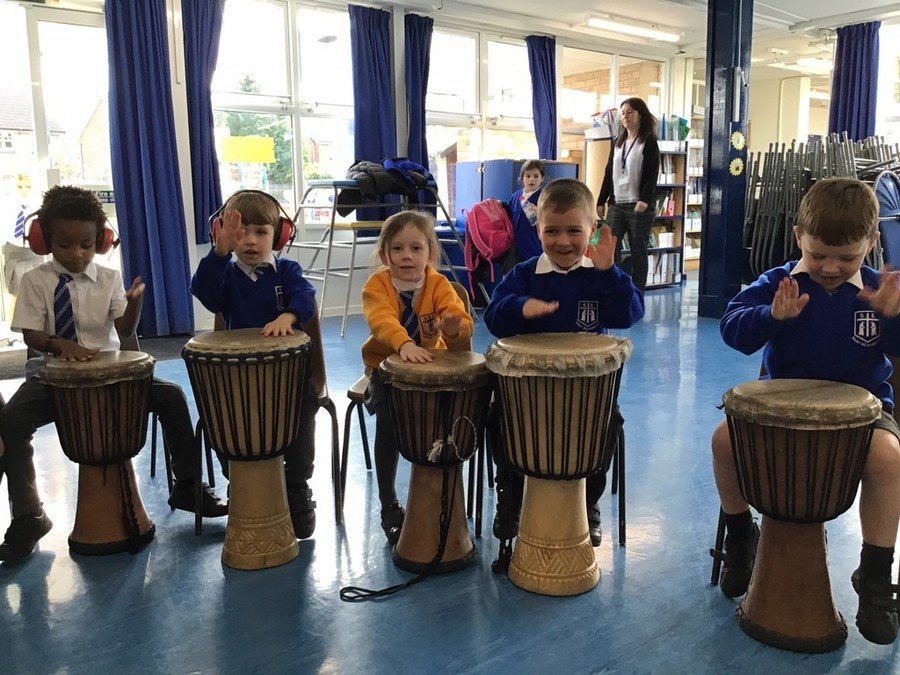 Music
Why is Music important?
Music is a powerful universal language which promotes unity, enables us to process and express our emotions and fuels our imagination. Music is important in developing individual discipline, focus and memory. Whether we are singing, playing, or listening, we develop our aural discrimination through Music, which is an important element of communication and literacy too. Singing is at the heart of our Music lessons and repetition of techniques is vital to consolidate and gain confidence. Singing songs, chants and listening to nursery rhymes are a great starting point in our EYFS.
When is Music taught?
Music is taught on a Wednesday by our specialist teacher Sam Morris. Sam begins working with the children in year one and introduces a new instrument to play each year. The lessons are for an hour each week and teachers also touch upon Music during their topic lessons.
How is Music taught?
Music is taught through a combination of subject knowledge and composing, performing, listening and appraising skills. Pupils will build musical confidence through active engagement with music as performers, music creators and audience. There is a strong intention that pupils should be "doing" Music as much as possible including performing their compositions and improvisations. Peer feedback is an important element in developing their skills.
Who do we learn about in Music?
We learn about a range of famous composers from history, such as J.S. Bach, Ludwig Van Beethoven and Rimsky-Korsakov. We also learn about more contemporary composers, such as Andrew Lloyd-Webber.
What do we learn about in Music?
We learn about different genres of Music like Pop, Rock, Soul, Motown, Folk, Classical, Contemporary as well as Music from around the world. Children explore how Music is created, produced and communicated including through the inter-related dimensions: pitch, duration, dynamics, tempo, timbre, texture, structure and appropriate musical notations.