Languages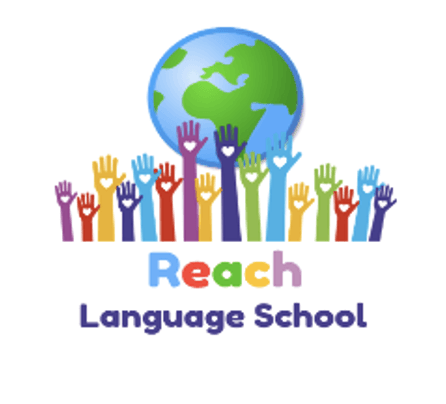 Why is learning a language important?
Learning a foreign language widens the pupils view of the world, exposes them to other cultures and enables deeper and more meaningful connections to the globalised world they live in. Language learning allows pupils at St Elizabeth's to foster their creativity, learn a new way of thinking and gain a greater understanding of the diversity of people, their cultures and traditions. Spanish was chosen as the modern foreign language to learn at school due to it being the second most spoken language in the world and it being the chosen language at many feeder secondary schools in the area. Additional practical benefits of learning Spanish include some pupils being able to use the language personally in their community or during holidays. Our robust MFL curriculum encourages pupils to gain a love of learning languages, which also provides the foundation for learning other foreign languages when they leave St Elizabeth's, and in the future MFL broadens opportunities for pupils to work or study in other countries.
When is Spanish taught?
Spanish is taught weekly for 30 minutes for Years 3 and 4 and bi-weekly for 1 hour for Years 5 & 6. Lessons are highly structured and there are 12 thematic units of work. Pupils complete 1 unit per term and each unit has an individual learning focus and clear line of progression. Each year represents a stage, and the four progression stages build upon the core learning of language content, phonics and grammar. In additional to continuous observations of pupils during class time, assessments take place each half term to ensure pupils are formally assessed over the academic year in all four language learning skills of reading, speaking, listening and writing. The long-term plans for each year group is detailed below.
How is Spanish taught?
Spanish is taught through the strands of listening, speaking, reading and writing. Through these four skills, we enable pupils to express their ideas and thoughts in Spanish, as well as understanding and responding to other Spanish speakers. Ensuring language learning is enjoyable and accessible to all, pupils sing songs, play games and listen to stories in Spanish, as well as finding out interesting facts about Spain and other Spanish speaking countries. We encourage the pupils to become language detectives and whilst learning Spanish to make link with other languages. Spanish is taught by a qualified MFL teacher, who is a native speaker. Supplementary visual and audio resources are also used for pupils to experience different accents and gain a wider understanding of the Hispanic speaking world. During the lessons, pupils use all fours strands to embed the language and are formally assessed in one of the skills at the end of each unit. Assessments are recorded within an attainment tracker and graded from level 1 (entry), level 2 (expected) to level 3 (exceeding).
How do we learn the language?
Pupils are taught to listen attentively to the spoken language and show understanding by joining in and responding. They engage in conversations; ask and answer questions; express opinions and respond to those of others; and seek clarification or help. Pupils explore the patterns and sounds of language through songs and rhymes and link the spelling, sound and meaning of words. They speak in sentences, using familiar vocabulary, phrases and basic language structures. We focus on pupils developing accurate pronunciation and intonation, so others can understand. We foster an appreciation of stories, songs, poems and rhymes in the language; and encourage pupils to read carefully and show an understanding of words and phrases used. Through their language learning journey, pupils broaden their vocabulary and develop an ability to understand new familiar words. They can write phrases from memory and adapt these to create new sentences and express new ideas. We provide learning opportunities to enable all children to make progress and achievements in Spanish. No child is excluded by reason of a learning difficulty, or because they have English as an additional language. Language learning research indicates that some children can derive particular benefit from taking part in foreign language learning activities, in which they may be less disadvantaged than in other areas of the curriculum. Work is differentiated as appropriate to the needs of individual children.
What do we learn about in Spanish?
The curriculum is taught through different topics, which are completed in a logical order and relevant to the age, stage and interests of the pupils. Topics are listed in our long-term plans. The curriculum is ambitious, and pupils are able to build upon their prior knowledge, as they progress through the four years of learning. We focus on the fundamental need in language learning to model, practise, review, recall, refresh, revisit, build upon and progress in language knowledge.