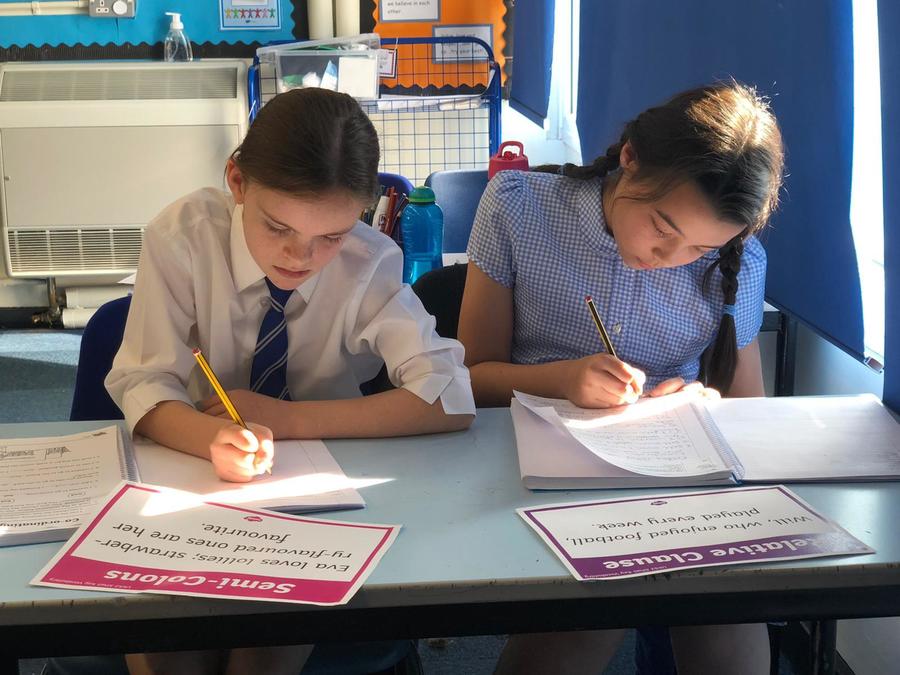 English: Writing
Why is Writing important?
Writing and communication are key life skills. Through our writing curriculum, we help the children to develop the skills and knowledge which will enable them to communicate effectively and creatively through written language and equip them with the skills to become lifelong learners. Within a cross curricular approach, underpinned by a structured sequence and high quality texts, we want the children to enjoy and appreciate a wide variety of literature and writing opportunities.


When is Writing taught?
At St Elizabeth's the children are taught the skills of writing and are given daily opportunities to implement them through sustained Writing lessons and cross curricular opportunities linked to their Dimensions topic.
The children have discrete SPaG lessons at least twice per week where they are taught year group specific spelling and grammar rules linked to the National Curriculum. These skills are referred to during writing lessons and the children are encouraged to integrate them within their work. Early morning sessions also provide additional time for children to practice their weekly spellings.
What do we learn about in Writing?
The children in KS1 and KS2 follow a clear writing structure covering a variety of genres and purposes. They read and analyse high quality texts to identify key structural and grammatical features. They then go on to innovating, planning and drafting their own pieces of writing. Shared and modelled writing takes place within this sequence which allows the teacher to demonstrate good practice, using the children's ideas as inspiration. Teachers ensure that their modelling shows high expectations and covers the success criteria they would expect to see in the children's work. The children have regular marking and editing opportunities in order to share good practice with each other and produce a polished, published piece. Following this structure has successfully built up key skills and stamina in writing across the whole school.