Philosophy for Children (P4C)
Philosophy for Children at St. Elizabeth's
Philosophy for Children (P4C) helps children discuss big ideas in a safe and structured way. It promotes high quality talk, critical thinking and reasoning. It enables children to join in and have a voice. We use P4C from Nursery to Year 6. All our teachers and teaching assistants have their Level 1 P4C qualification.
P4C also develop things like vocabulary, listening skills, being audible, and having the confidence to respectfully challenge their peers. These are things that children sometimes miss out on in today's fast-paced world.
P4C complements our debating sessions and extends the skills that children gain from debating.
Here are some questions our pupils came up with in philosophy sessions:
Would you rather have your birthday one day a year or every day a year? (Year 2)

Is it ok to ask lots of questions every day? (Year 2)

Should we always try to transform our lives? (Year 4)
As part of P4C the children in each class have developed their own ground rules, for example We will take it in turns to talk.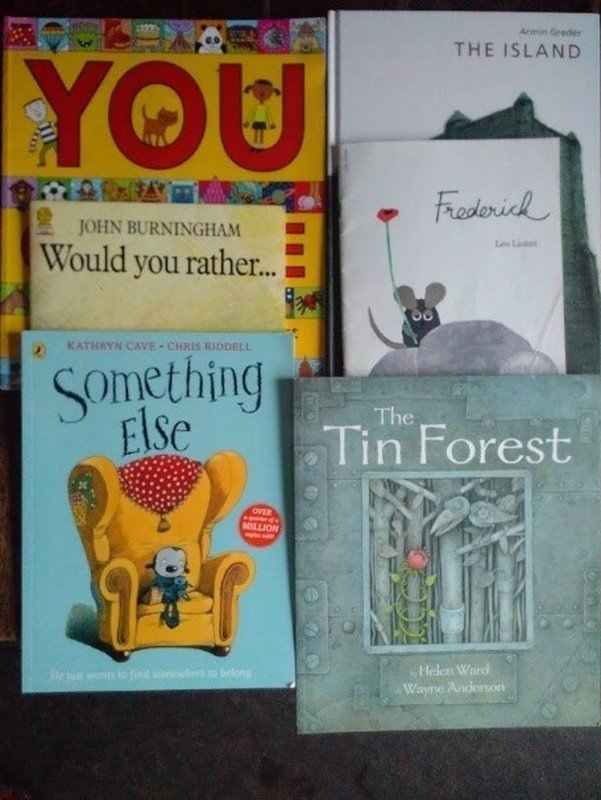 We start P4C sessions with a game to practice communication or thinking skills, for example the Rabbit Game.
We use books like Would You Rather? by John Burningham to help the children think of questions. We have lots of other stimulus books in our P4C Resource Box like the examples shown here on the right.
We have developed P4C at St. Elizabeth's with local trainer Topsy Page (www.topsypage.com).