Today year five investigated conductors and insulators using circuits.
Today we investigated how to keep cool in science
Well Done on a fantastic Harvest Assembly Year Five!
Well Done on a fantastic sponsored run this morning year 5!!!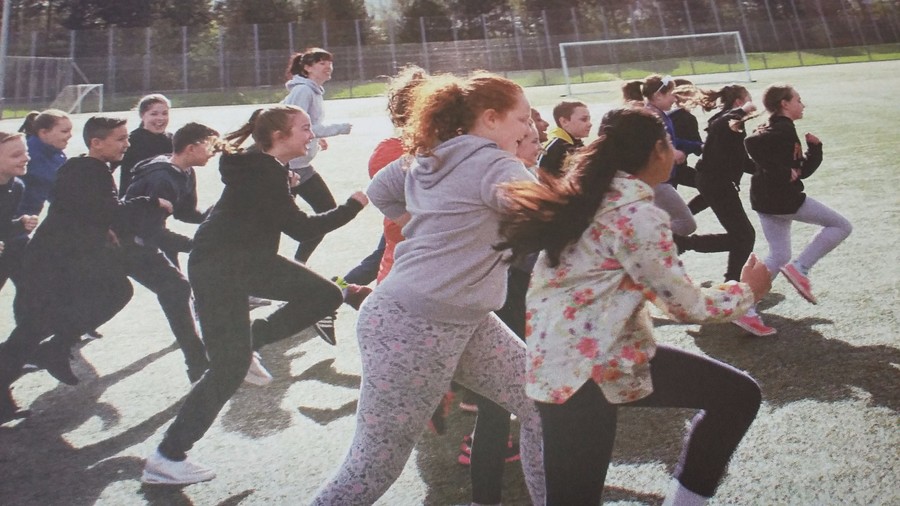 Irish Music Celebration
WE had a great day at the town hall on Monday learning how to play the fiddle and the Bodhran.
World Book Day
Well done on fantastic costumes this year!
Earthquakes and Volcano's Workshop
Today year 5 and 6 had a fantastic workshop to kick start our new topic volcanoes and earthquakes.
Benjamin Zephaniah's - The British.
Today, year 5 have been writing poems in the style of Benjamin Zephaniah's The British. We have written poems about St Elizabeth's...
Here is Lashante's.....
St Elizabeth's
First put a pinch of Mr Mc Ginn's maths into the pan and then add a big sprinkle of kindness.
Put a simmering of Ipads and the school song too.
Don't forget all the teachers and stir them up,
I know there's alot but I'm sure they'll fit it.
Next put FS seasoning, I'm sure it will taste good.
Then put the rest of the children in and you have a St Elizabeth's meal..... yummy.
Warning: maybe you should run away so you don't get put in!
STOCKPORT AIR RAID SHELTERS TRIP
We had a fantastic trip to the air raid shelters on Friday. We were greeted by our local warden and shown around the shelters just like real evacuees. All the children were brilliantly behaved and great ambassadors for St Elizabeth's.